Martin Phillip Murphy

arrived a little unexpectedly, a little early and rather rapidly…


Feb 26 2008 @ 7:25pm



and we sure are glad to have him!
He is a little fellow compared to his brothers at birth and weighed a mere

7 lbs 13 oz and was 20 ½ inches "tall".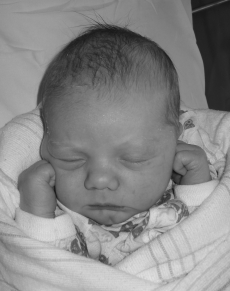 Our hearts are full and our joy deep. And I declare: he is the cutest baby I have ever laid eyes on!
I suspect Jesus had fun making him...