Have I mentioned before that we are unsure of the origin of this boy? We fear that there may indeed be some monkey in him... Whenever he is quiet - too quiet - and I call through the house: "Neelsie, what are you doing?" his default answer is: "Ek

k

l

i

m op!

" (I am cli

mbi

ng up!

) And so he is -whether it is our bookcases, a tree, a door, the trash can or into the kitchen sink. He is climbing.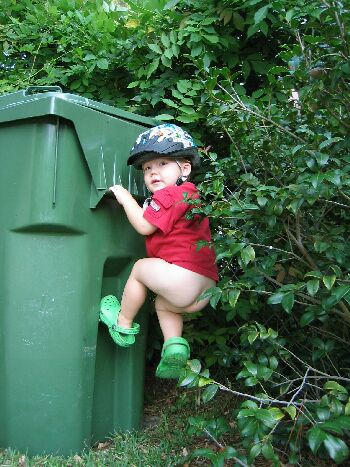 Here my brother Loffie is treating him to his preferred position:
UPSIDE DOWN.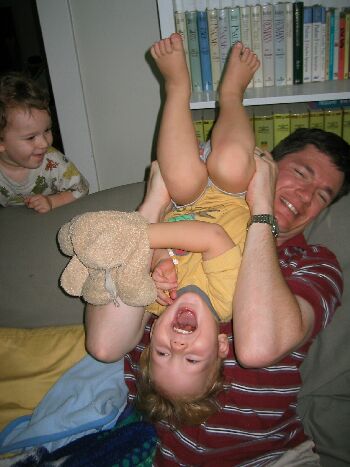 But it might just lead him to
conquer
the world...