Martin is one
well-loved
little baby boy.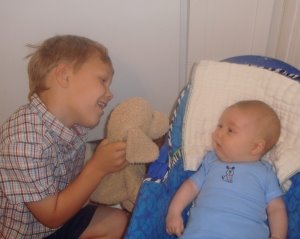 The "big" boys can hardly keep their hands off him! Too bad that, once he is old enough to really perceive and appreciate the brotherly love, it will be expressed in much less tender ways. Recent observation prompt me to predict that he'll be jumped on, tackled, yanked off a ladder, forced down the slide, encouraged to "fly" out of the tree, bound to a pole with ropes and such things :-/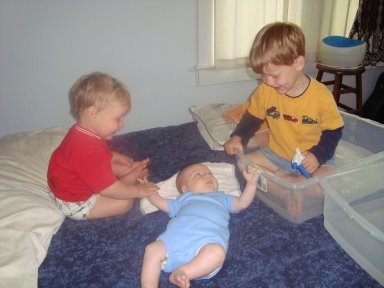 I guess that's just the way boys love each other – they have to
feel
the love. I suspect Martin will instinctively know this love language and return the affection!